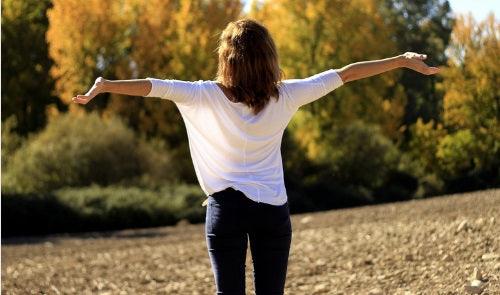 How to Choose the Best Immune Support Supplement?
Written by: Swarnambal John, Health and Wellness writer with Bachelor's degree in Nutrition and Dietetics and a Master's degree in Home Science.
________________

Your immune system does an excellent job of defending you against disease-causing microbes.

Along with healthy lifestyle choices you'll have to nourish your immune system with proper nutrients to maximize its efficiency.

If your body lacks even in a single nutrient, it may ultimately change your immune response. That's why you need to follow a healthy diet and proper supplementation to safeguard your immunity levels.

Poor nourishment could lead to a higher risk of viral, bacterial, and other infections. The good news is that the right immune supplement can help support optimal functioning of your immunity and respiratory system.

But, if you pick the wrong one, results could be minimal or may even cause harm. To give you a clear idea let's start with the basics.
Immune Supplements: Why Are They Important?
Nourishing foods rich in vitamins and minerals could help your immune system fight off illness. For example, take vitamin C, it's one of the biggest immune system boosters. A lack of it may make you prone to sickness.

Likewise, vitamin B6 is essential to support biochemical reactions in your immune system. Similarly, vitamin E is a potent antioxidant that helps your body fight off infection.

All is well; until your nutrient intake is sufficient. But if you become deficient in one or more essential nutrients, your immunity may suffer.

As you live your life in the fast lane, though you eat a healthy diet, there could be some gaps in it––which may lead to deficiency.

A supplement that fills all the gaps could be the best possible solution.

So if you're wondering how to choose the best supplement, here are 5 criteria to select your best supplement.

#1. Check the ingredients

The supplement you need to pick needs to have the combination of ingredients for enhanced effectiveness. It needs to have vitamins and minerals that are vital to keep your immune system healthy. The most effective ingredients are Vitamin C, E, B6, Zinc, Elderberry, Echinacea, Garlic, Turmeric, Probiotics, and Amino Acids. With the combination of these ingredients, you are assured that your body gets the required amount of these immune-boosting nutrients that will help defend your body from diseases caused by deficiencies and other inevitable environmental factors.

#2. Avoid Supplements With Too Many Ingredients

Many supplement brands deceive the market by practicing "fairy dusting" - it basically means including a tiny amount of a nutrient in a formula and listing the ingredient on the product label, even though the dose is far too small to be effective. This commonly happens when supplements include too many ingredients in a formula.

#3. Avoid Gummies - They Are Not As Effective As You Think And Could Be Dangerous

Although gummies may look more appealing, the vitamin's active ingredients have been degraded by exposure to light, air, moisture, heat, or poor storage conditions. It also contains artificial colors that have been linked to various health issues and they defeat the purpose of taking vitamins.

#4. Supplements With Too Few Ingredients Hardly Work

We may think by taking supplements with 3 - 4 ingredients; we are increasing the chances of getting better results and receiving double effectiveness.

But the truth is that the secret of a powerful immunity support formula starts with the RIGHT COMBINATION OF CERTAIN NUTRIENTS so your body gets the immunity support it needs to keep a healthy level.

#5. Supplement Must Be Made By A GMP Certified And FDA Registered Facility

Investing in your health and wellness would be the best decision you will ever make, and for your safety, the least you can do is to use products from a faithful company committed to provide the highest-quality products - preferably by a manufacturer that has FDA registered facility, is GMP (Good Manufacturing Practices) compliant and follows all pertinent FDA regulatory requirements.
How Does The VitaliZEN Immune Support Stand Up To These 5 Criteria?
1. The VitaliZEN Immune Support has the right combination of ingredients

Each serving contains 180 mg of Vitamin C that's equivalent to 39 strawberries, 20 mg of Vitamin E present in more than three handfuls of sunflower seeds, 3.4 mg of Vitamin B6 that's equivalent to a quarter cup of toasted almonds, 16 mg of Zinc present in more than 22 eggs, 300 mg of Elderberry extract or the same antioxidants present in more than 2670 blueberries, 200 mg of Echinacea which is popular because of its antimicrobial and antiviral properties, 100 mg of allicin, the active compound in garlic, 100mg of Turmeric, 200mg of L-Glutamine for keeping good intestinal health, 4.8 Billion CFU of Probiotic Lactobacillus Acidophilus that supports gut health by increasing the amounts of healthy bacteria in the intestines helping to prevent infections, supporting the immune system and reducing the risk of viral infections.

This is the ONLY formula that we're aware of that not only has Elderberry and 8 other immunity supporting nutrients but ALSO has 4.8 billion CFU of Acidophilus, providing DOUBLE immunity support.


2. This isn't a fairy dusting formula. It doesn't contain too many ingredients with minimal amounts that could be less effective.

3. The veggie caps of the VitaliZEN Immune Support supplement are safe to take, FREE of harmful artificial fillers, allergens, hormones etc.

4. We know supplements with fewer Ingredients hardly work. That's why the VitaliZEN Immune Support Supplement has the right combination of vitamins, minerals, and nutrients your body needs to keep its healthy level and support your immunity.

5. Highest Quality Products From A Reliable Company.

This supplement is proudly made in the USA by a laboratory with FDA registered facilities, following the GMP guidelines very carefully and in adherence to the most steadfast industry standards producing reliable formulas.

It also has a certificate of analysis. We strive for the highest quality work and checks incorporating a third party quality advisor to help oversee and control those little aspects MANY manufacturing facilities miss.


Takeaway

Because of the points listed above, we trust VitaliZEN Immune Support for ourselves, our families, and loved ones. We look forward to welcoming you as a happy customer as well. And to join our mission of supporting your and your family's health through natural means.

Because VitaliZEN cares about you and your health, we are running a special introductory promotion that will allow you to get 10% OFF on your first order! Just use the code VZIMMUNE10 to avail - hurry, this is a limited-time offer!


*DISCLAIMER: The Food and Drug Administration has not evaluated these statements. This product is not intended to diagnose, treat, cure, or prevent any disease. Please always consult your health care provider if you are taking any medications or have any medical condition. Individual results may vary.

References

https://www.ncbi.nlm.nih.gov/pmc/articles/PMC7019735/
https://www.ncbi.nlm.nih.gov/pmc/articles/PMC6723551/
https://pubmed.ncbi.nlm.nih.gov/25157026/
https://www.sciencedirect.com/science/article/abs/pii/S0891584998001324
https://pubmed.ncbi.nlm.nih.gov/16297506/
https://ods.od.nih.gov/factsheets/VitaminE-HealthProfessional/
https://www.ncbi.nlm.nih.gov/pmc/articles/PMC6266234/
https://www.ncbi.nlm.nih.gov/pmc/articles/PMC5358464/
https://pubmed.ncbi.nlm.nih.gov/28515951/
https://www.ncbi.nlm.nih.gov/pmc/articles/PMC2702361/
https://pubmed.ncbi.nlm.nih.gov/15080016
https://www.rombio.eu/rbl1vol16/17%20Badescu.pdf
https://www.ncbi.nlm.nih.gov/pmc/articles/PMC4068831/
https://pubmed.ncbi.nlm.nih.gov/23195946/
https://pubmed.ncbi.nlm.nih.gov/25961060/
https://pubmed.ncbi.nlm.nih.gov/22280901/
https://pubmed.ncbi.nlm.nih.gov/12676044/
https://www.sciencedirect.com/science/article/abs/pii/S0304383501006553
https://www.ncbi.nlm.nih.gov/pmc/articles/PMC6266414/
https://pubmed.ncbi.nlm.nih.gov/19382426/
https://pubmed.ncbi.nlm.nih.gov/25163502/
https://pubmed.ncbi.nlm.nih.gov/19651563/
https://www.ncbi.nlm.nih.gov/pmc/articles/PMC4006993/