Regular price
$1,400.00
Sale price
$949.99
Unit price
per
Sale
Sold out
View full details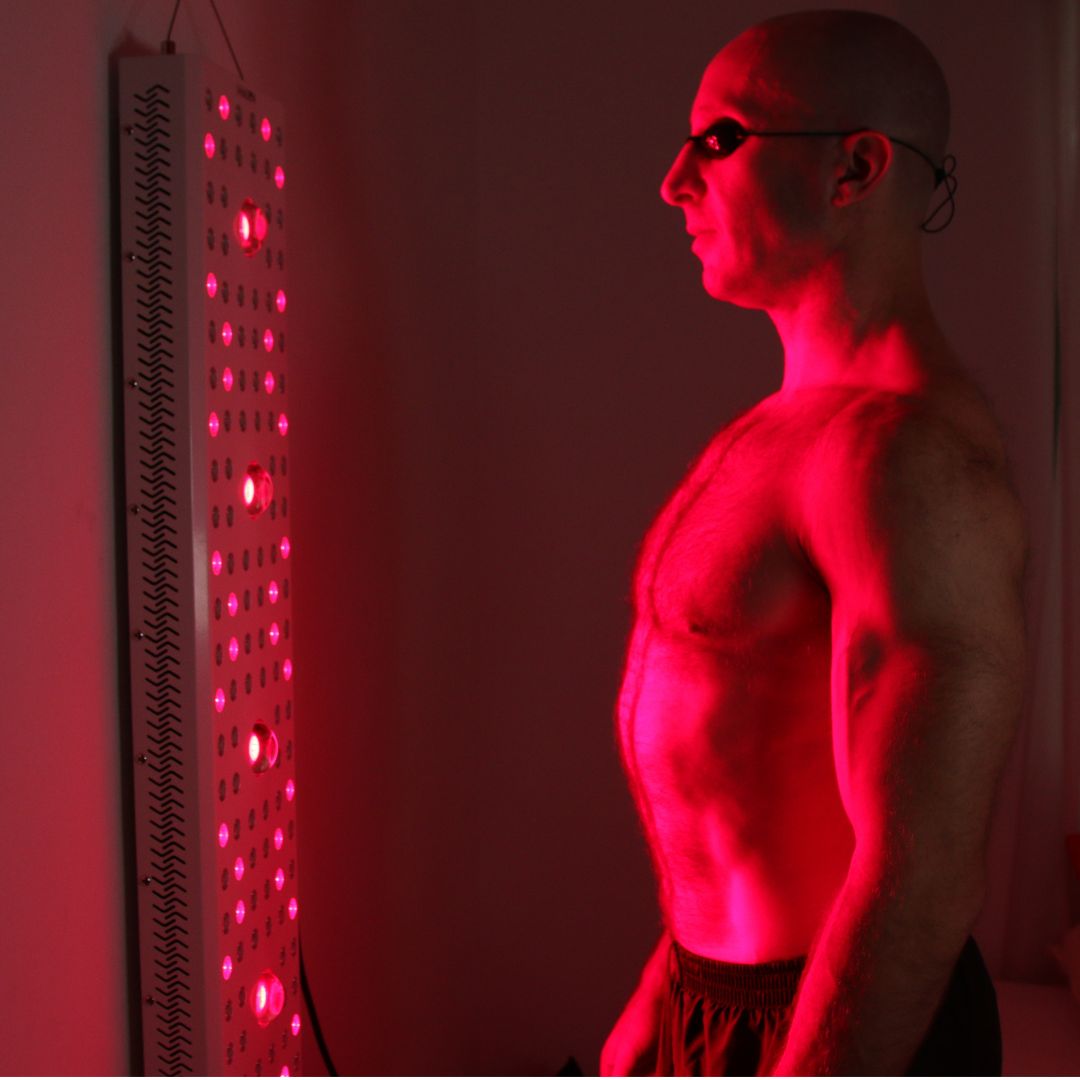 Support your optimum body's healing ability in the comfort of your own home
Reduce pain and other bodily discomforts.

Discover the power of home red light therapy to help alleviate symptoms of arthritis, inflammation and chronic pain.

Try the VitaliZEN 1200 W Red Light Device now, risk-free for 60 days. If it doesn't work for you, simply return it.

That's right, we are so confident that it will help you that we guarantee it.

Get Yours Now!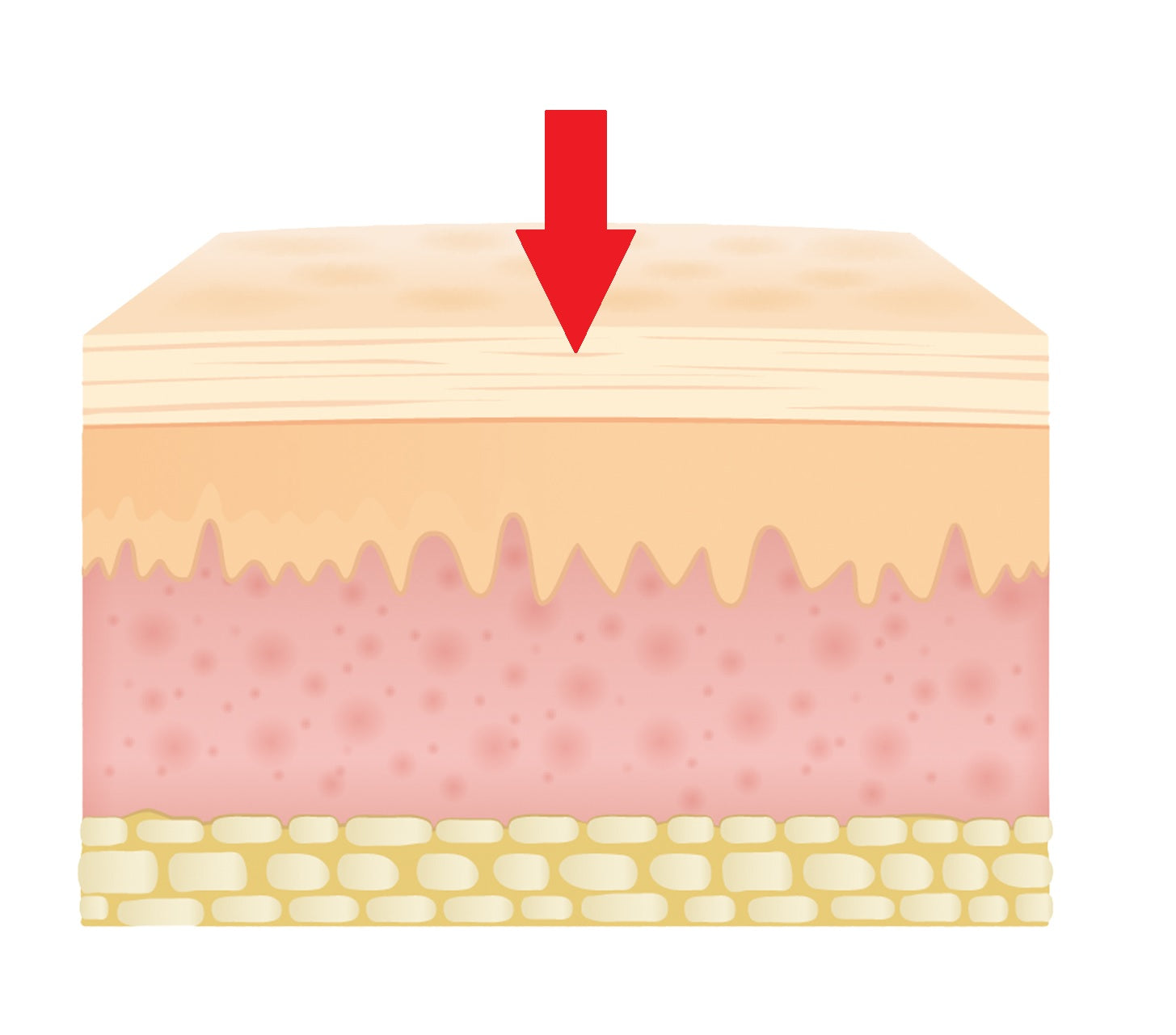 Superficial is not enough 
When it comes to pain, standard treatments are often very superficial as they only treat the topmost layer of skin instead of focusing on finding and treating the root of the problem.

Some therapeutic treatments, such as topical creams and lotions, usually have limitations as they do not have the ability to treat tissues at a deeper level. Which means that you are only getting a very temporary benefit that is not going to have long-term results.

If you suffer from chronic pain or inflammation, you are tired of using temporary solutions, you must go to the root of the problem and find a really effective, long-term solution that treats your tissues at a deeper level in order to improve your health at a deeper level. cell phone.

✔ Share with family. Other members of your household can also benefit from red light therapy, including pets.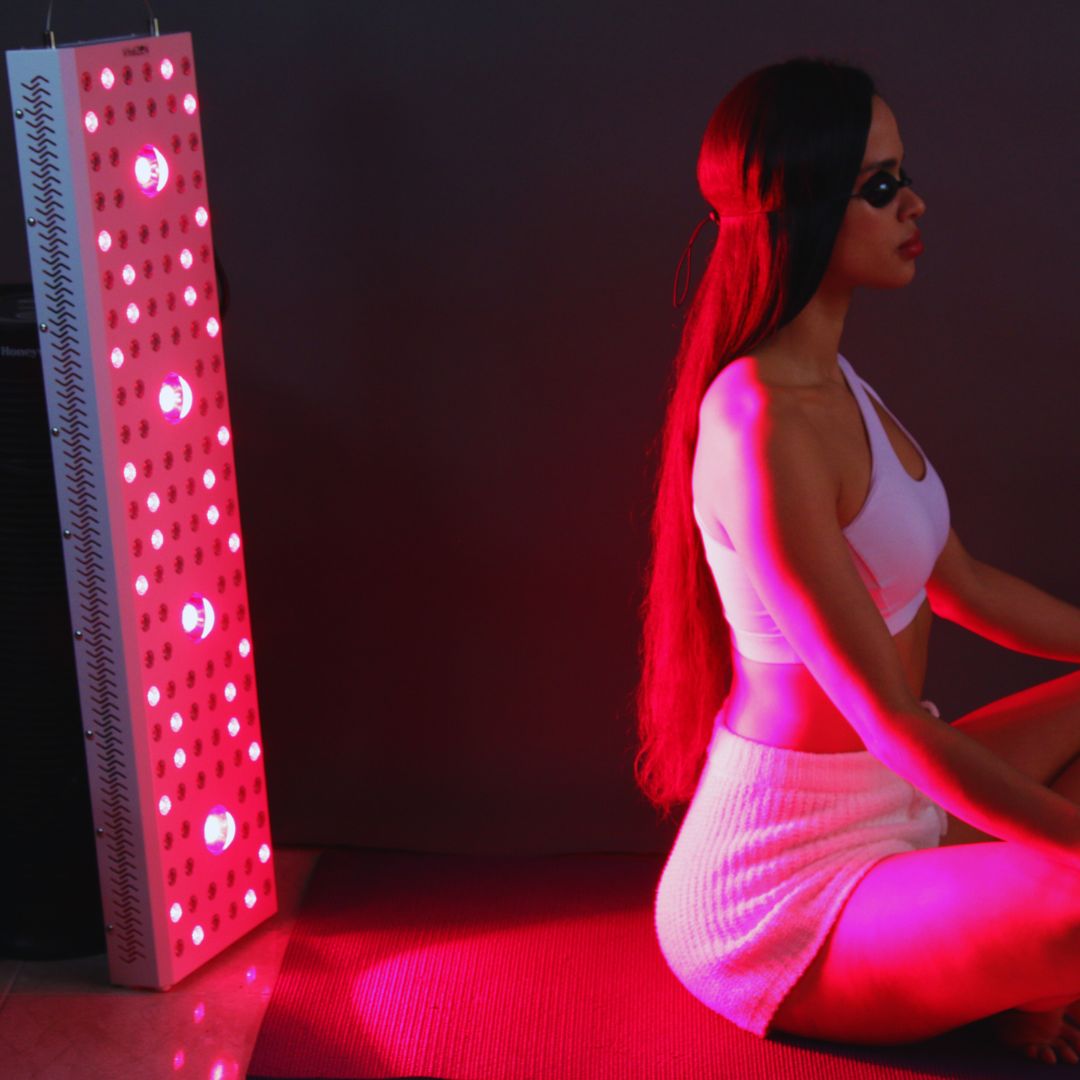 A therapy that helps you regenerate your tissues at a deeper level
NASA conducted research on red light therapy(1) found that red light, at specific wavelengths, can stimulate cellular activity and promote tissue repair. It was also observed that red light therapy can enhance cell growth, reduce inflammation, and increase circulation. These findings suggest that red light therapy may have applications in wound healing, pain management, and even in improving the health of astronauts during space missions. 
While further research is still needed, red light therapy has been considered as a non-invasive and potentially effective medical treatment.
The VitaliZEN 1200 W Red Light Device emits those specific wavelengths that will help you stimulate and promote tissue repair, reduce inflammation, enhance wound healing, improve skin complexion and many other benefits for your overall wellness.
Get Yours Now!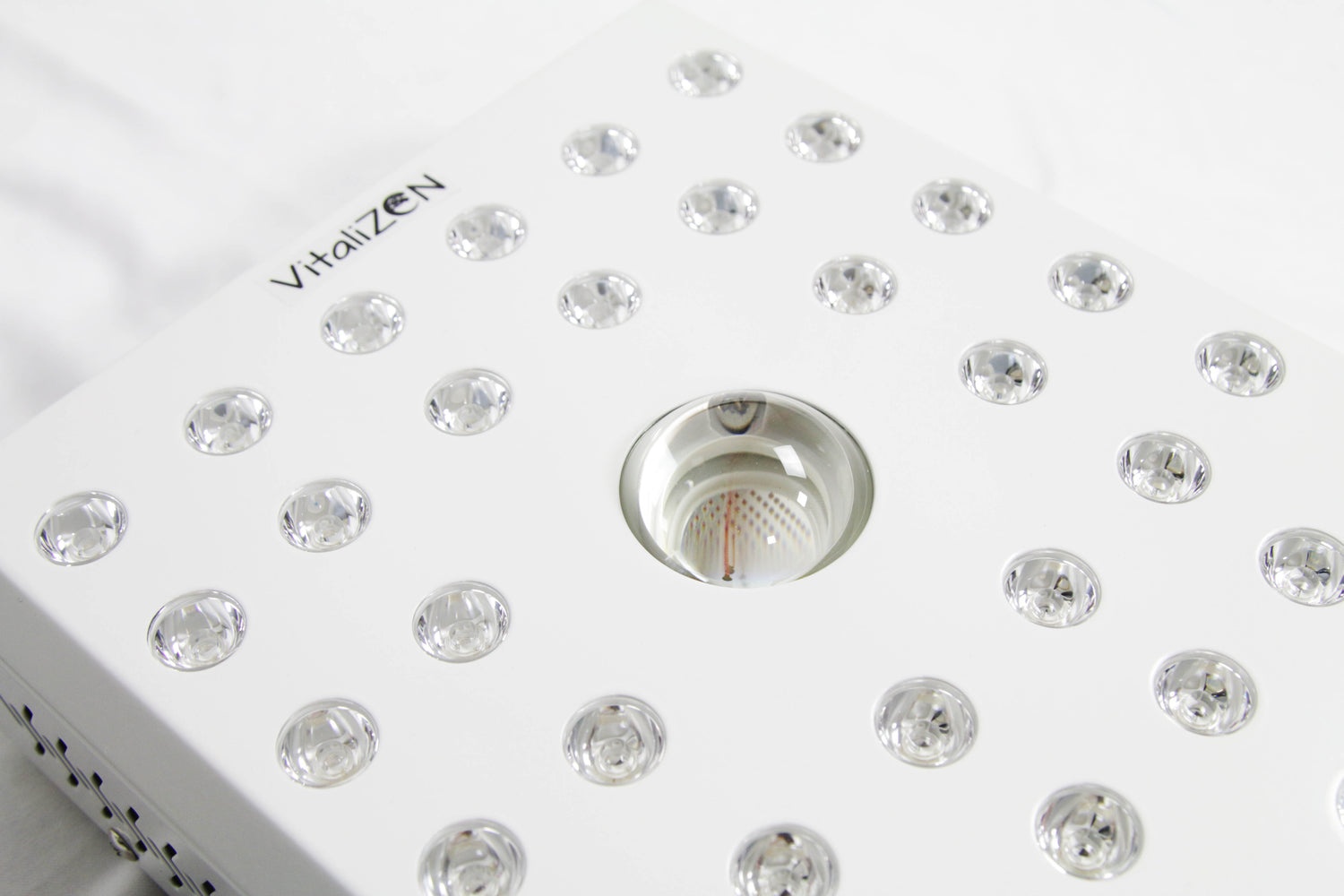 It Only Takes 20 Minutes A Day To Start Your Feeling Better Journey
Did you know that just 20 minutes a day of using red light therapy can bring you a whole range of benefits? It's super easy and intuitive to use too! All you have to do is sit or stand in front of the red light device for those 20 minutes, and let the magic happen.

The red light stimulates your cells, promoting healing, reducing inflammation, and even boosting circulation. It's like giving your body a natural energy boost! Plus, using the red light therapy device is a breeze. You simply connect it, turn it on, and relax while it does its job.

No complicated procedures or difficult instructions involved. So, whether you want to soothe muscle pain, improve your skin's health, or just feel rejuvenated, spending just 20 minutes a day with red light therapy can make a world of difference and will allow you to see and feel the results in a short period of time. It's a quick and enjoyable addition to your daily routine!
Get Yours Now
How Red Light Therapy Works, Simply Explained
Mitochondria are like little powerhouses inside our cells. They help our cells work properly and stay healthy.

When we use red light therapy, those rays go through our skin reaching those mitochondria inside our cells and give them a little boost of energy. This boost helps the mitochondria do their job even better!
What's the benefit of that?

When the mitochondria have more energy, they can help our bodies heal faster. They can make our cells grow stronger and repair any damage. Red light therapy can also make our blood flow better and reduce any swelling or inflammation. This can be really helpful when we have injuries or pains in our muscles or joints. That's why the VitaliZEN 1200 W Red Light supports your body's natural pain relief.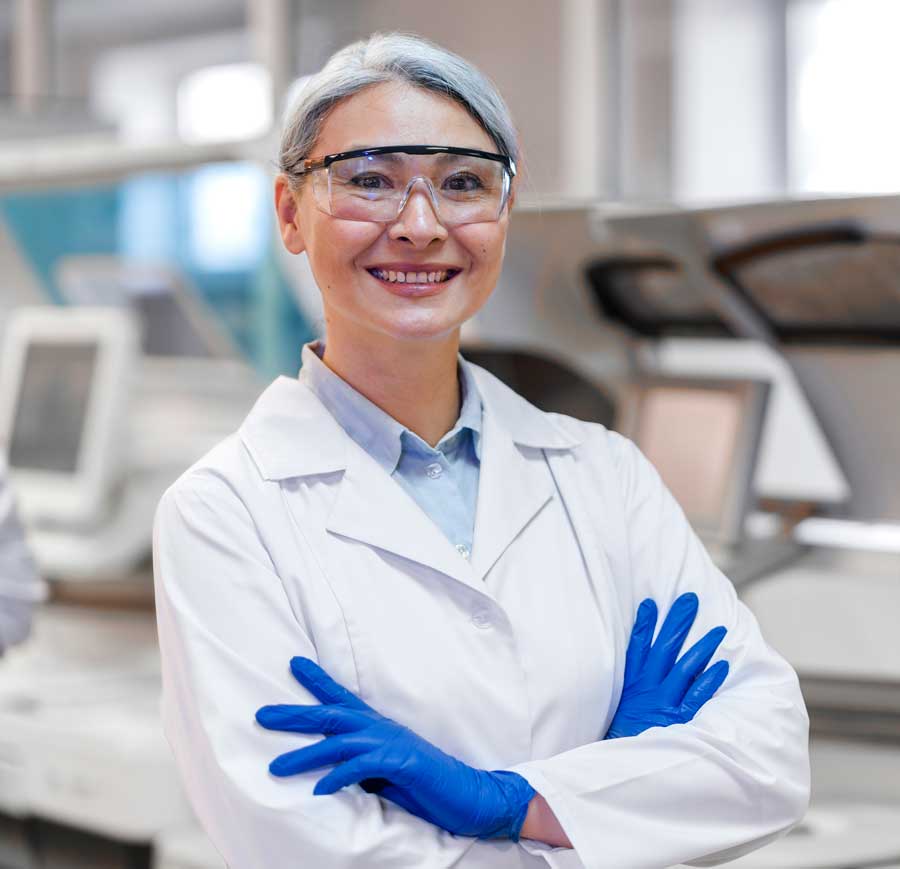 Science Backed Therapy
Did you know that red light therapy has been studied extensively in hundreds of clinical studies? It's pretty amazing! Scientists and researchers have been busy investigating how red light therapy can help us with various health conditions.

These studies have shown that red light therapy can work wonders for our bodies...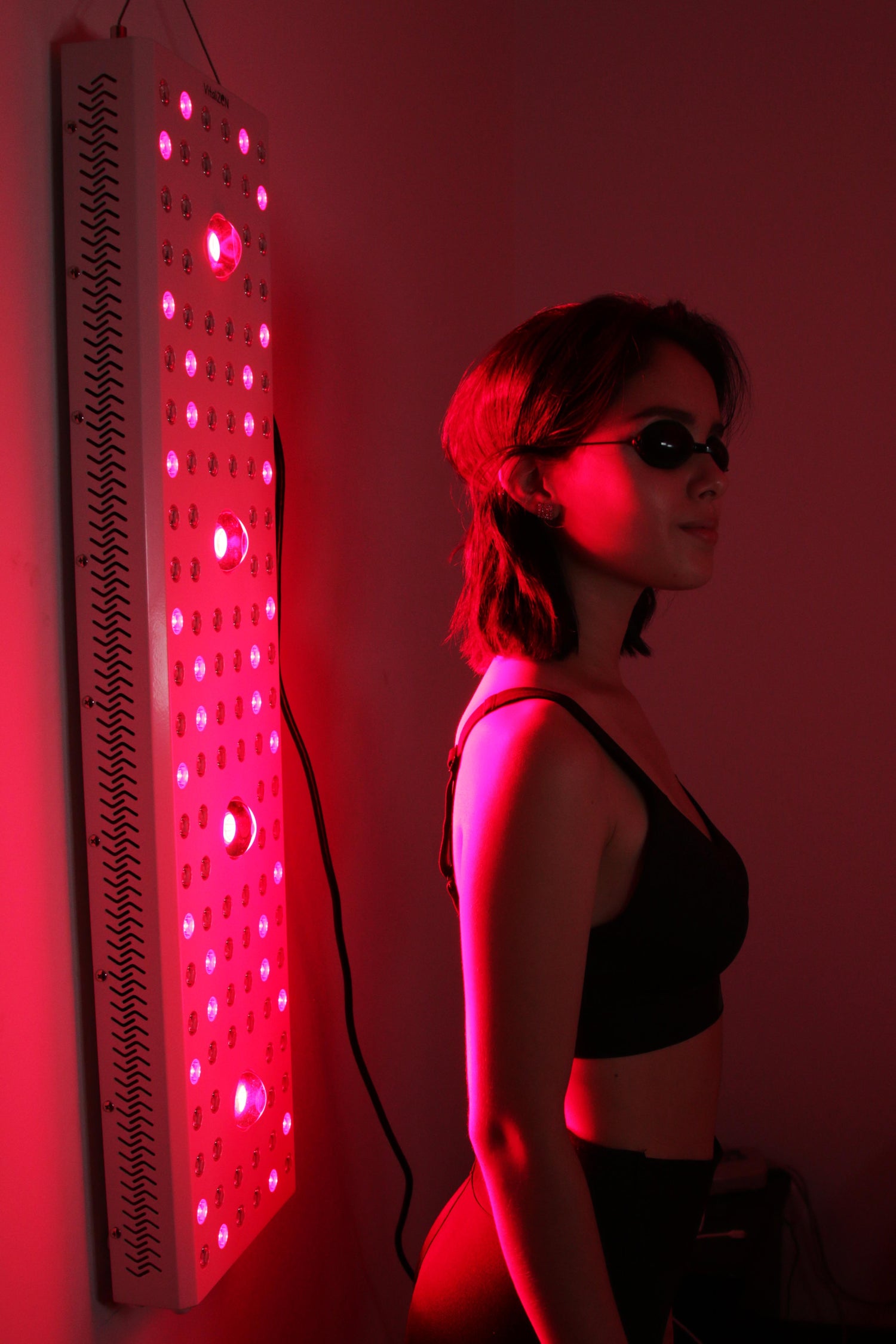 ✔ It can help reduce wrinkles
✔ improve the health of our skin, making us look and feel more radiant.
✔ It can also speed up the healing of wounds and injuries, which is like having a superpower for our bodies.

That's why the VitaliZEN 1200 W has helped so many people improve their overall health and the way they feel!
Do you want to know if the VitaliZEN 1200 W Red Light Device will help you?
Contact us by clicking on the chat icon in the bottom right of your screen
- Or send us an email at team@vitalizenhealth.com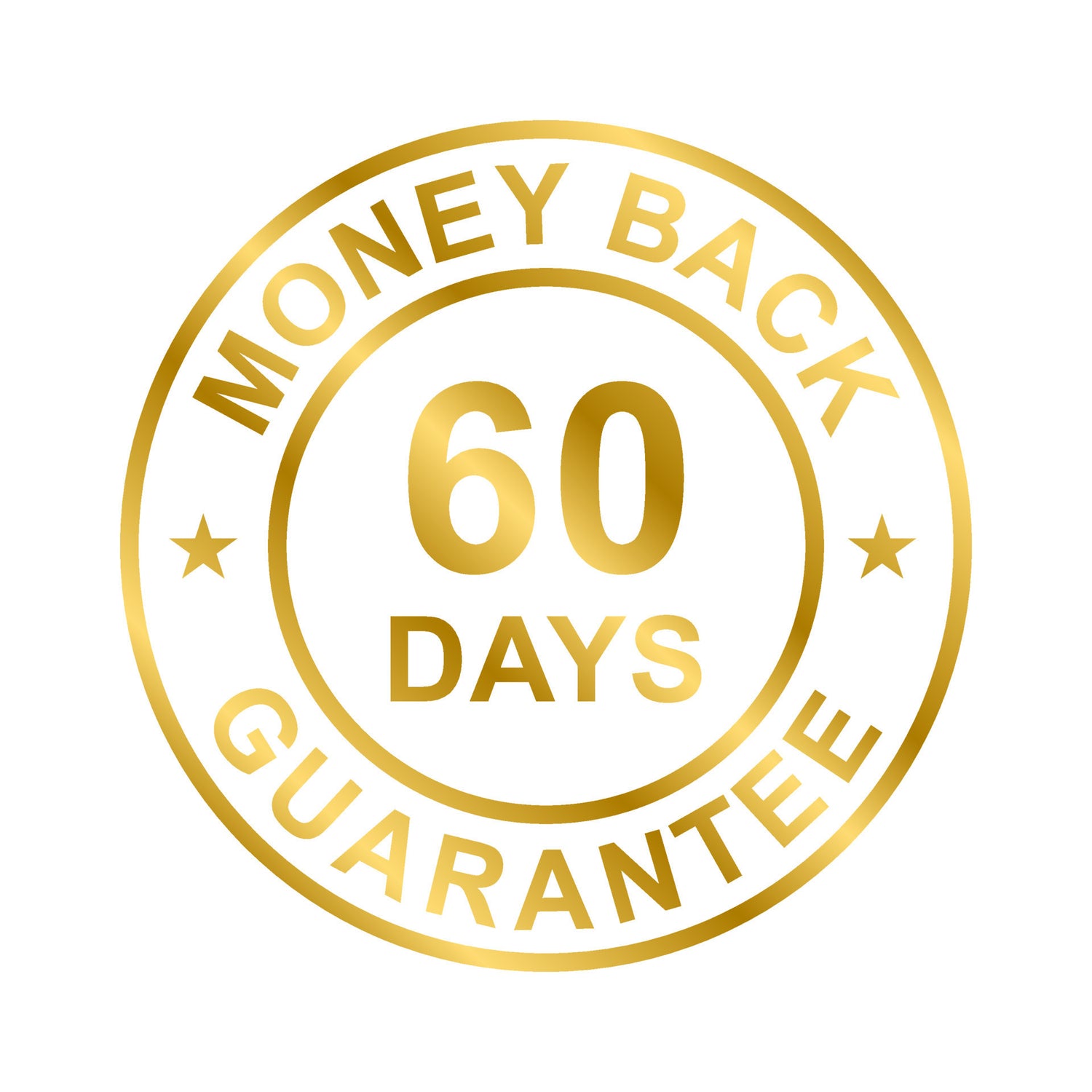 No Risk Involved
You can have total peace of mind with us – no risk involved! If you're not feeling any improvements, we'll give you your money back without any hassle.
We have unwavering confidence in our VitaliZEN 1200 W Red Light Device to help you. We truly believe it's the best Red Light therapy device out there, and we want you to feel the same. That's why we offer a 60-day money back guarantee with every purchase.
If the product doesn't meet your expectations or doesn't work for you, simply return it within 60 days of receiving it. We stand by our promise to provide the best products and customer satisfaction.
Get Yours Now!
Frequently Asked Questions
In what case can VitaliZEN 1200 W Red Light Device help me?

If you want any of these, then the VitaliZEN 1200W red light is for you:

✔ Youthful glow and a revitalized skin complexion, reduce wrinkles and promote collagen production.
✔ Alleviate joint pain, muscle soreness, arthritis, back pain, or fibromyalgia.
✔ Reduce inflammation
✔ Accelerate wound healing
✔ Improve your mood and sleep quality.
What happens if I don't get results?

We totally get that not every product works the same for everyone, and that's totally okay.

But hey, we believe so much in the power of our VitaliZEN light that we offer you a 100% refund guarantee! Yep, you heard it right. If it doesn't meet your expectations within 60 days, just reach out to our amazing support team, and they'll happily assist you through the super easy return process.

We're here to make sure you're completely satisfied, so don't hesitate to give it a try. You've got nothing to lose and everything to gain!
What if the VitaliZEN 1200 W Red Light Device is too expensive for me?

At VitaliZEN, we're all about bringing professional-grade treatment to your home at an affordable price.

That's why we offer convenient payment options like Affirm and credit cards for our incredible VitaliZEN 1200 W device.

Built with top-quality, medical-grade components, it's a sturdy friend that will last for years, providing healing benefits that you'll love.

We truly believe the price is a fair deal considering the immense health benefits you'll enjoy.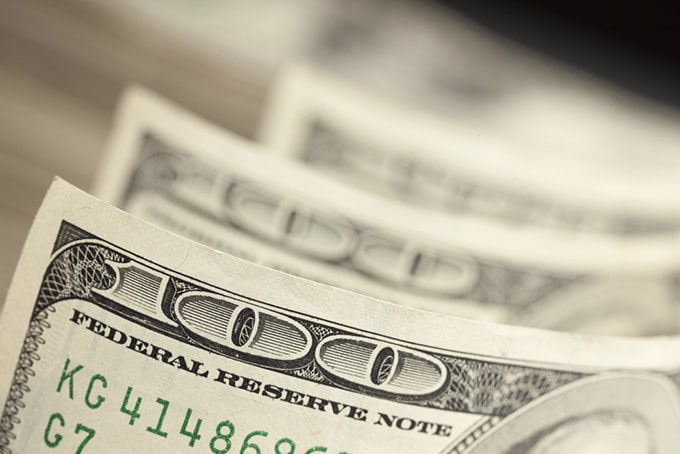 Save Over $15,000 Per Year!
Did you know that you can save A LOT of money by doing red light therapy sessions at home? It's true! Instead of going to a clinic or spa that will cost around $100 for each session, you can have your very own red light therapy device right in the comfort of your home.

By investing in a high-quality red light therapy device, you can enjoy the benefits of professional-grade treatment without the ongoing expenses of multiple clinic visits. It's like having your own personal wellness retreat, accessible whenever you need it.
Not only will you save money in the long run, but you'll also save valuable time and effort. No more commuting or waiting rooms – simply relax at home while enjoying the rejuvenating power of red light therapy.

So, say goodbye to expensive clinic visits and hello to cost-effective wellness with at-home red light therapy. It's a smart investment for your health and your wallet!

Choose Your Bundle!
1 VitaliZEN 1200 W Red Light Therapy Device

• FREE ebook "How Red Light Therapy Is Becoming A Miracle Medicine"

• FREE 1 year Warranty
• FREE Shipping to the US 

• 60 days satisfied or refunded

Normally $999

Now $699
Save $300

Add to cart

2 VitaliZEN 1200 W Red Light Therapy Device

• FREE ebook "How Red Light Therapy Is Becoming A Miracle Medicine"
• FREE 1 year Warranty
• FREE Shipping to the US
• 60 days satisfied or refunded

Normally $1,998

Now $1,299
Save $699

Add to cart

1 VitaliZEN 1200 W Red Light Therapy Device + 1 Pair of Red Light Therapy Slippers

• FREE ebook "How Red Light Therapy Is Becoming A Miracle Medicine"
• FREE 1 year Warranty
• FREE Shipping to the US
• 60 days satisfied or refunded

Normally $1,400

Now $949
Save $699

Add to cart
Why Choose VitaliZEN?
Highest Irradiance

Engineered with cutting-edge technology and precision craftsmanship, the VitaliZEN 1200 W red light device offers unrivaled irradiance levels, ensuring you receive the most potent and effective red light therapy experience available.

Designed to optimize your red light therapy sessions, our device provides a precisely calibrated combination of wavelength and intensity.

Efficacy and Performance to the Next Level

Equipped with advanced and innovative COB (Chip-on-Board) technology chips, ensuring a higher intensity and uniform distribution of light, resulting in optimal benefits. With COB, our device delivers a

concentrated and consistent output of red light, maximizing its effectiveness.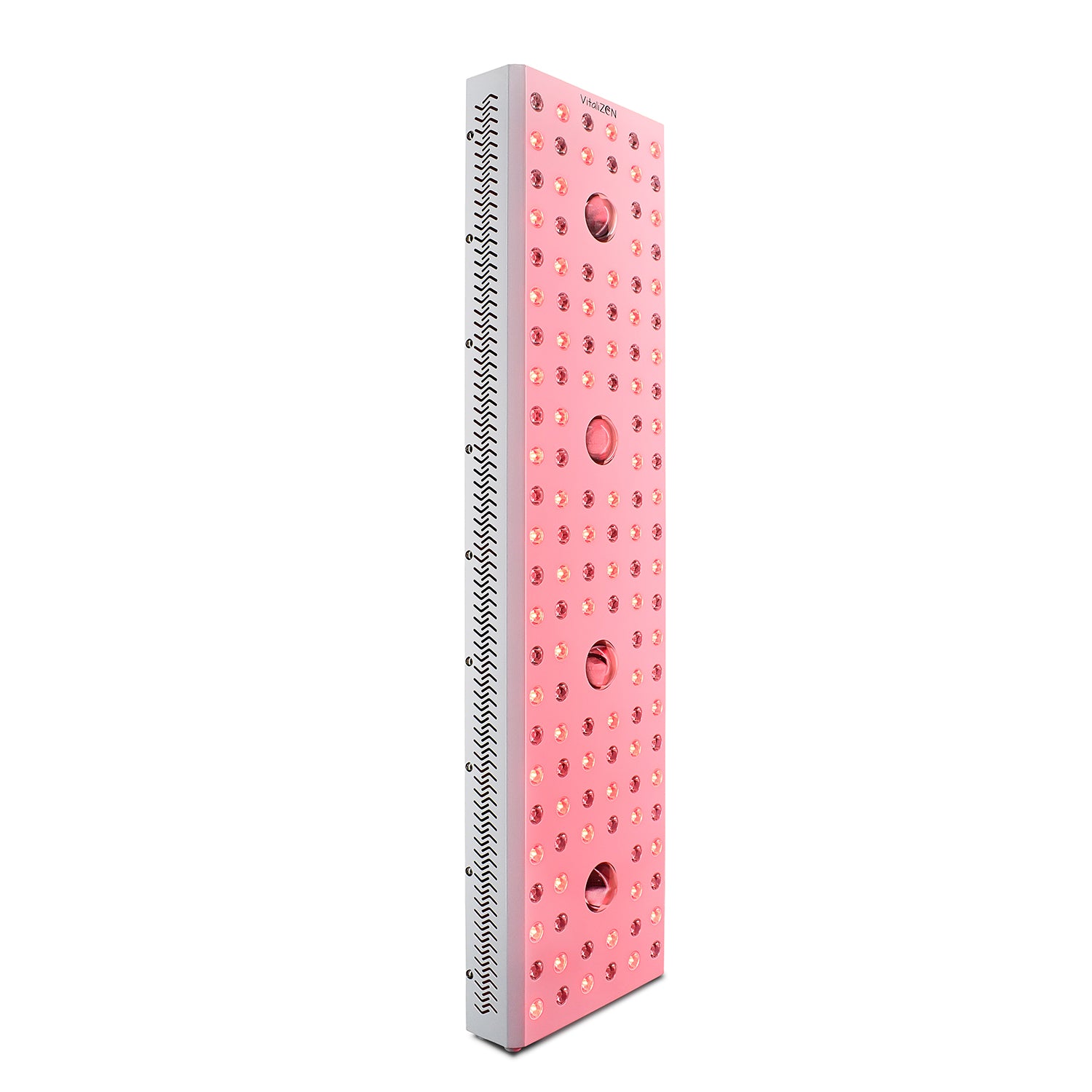 Size 36.5 x 9.9 x 3.4 inches
Wavelengths 660nm & 850nm
Treatment coverage Full body
LED Chip COB + 5W LED
Number of LEDs 132
COB chips 4
Power 1200W
Light Angle 60°
Dual chips Yes
Irradiance at 3" 231 mW/cm2
Irradiance at 6" 213 mW/cm2
Irradiance at 9" 195 mW/cm2
Irradiance at 12" 189 mW/cm2
Net Weight 14.3 lb
EMF Emission 0.0 μT @ 6"
Life Span 10,000 Hrs
Get Yours Now!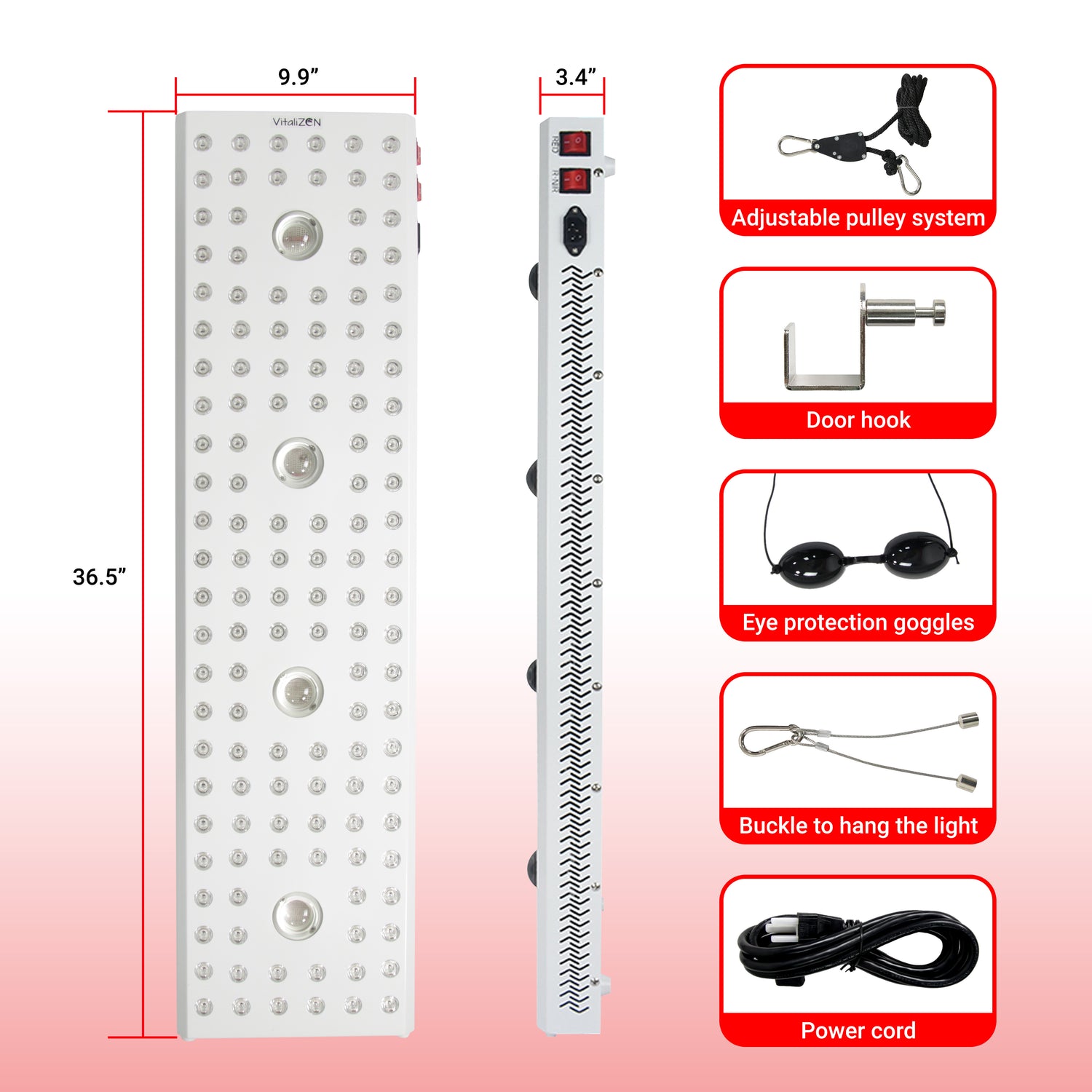 What's included?
✔ 1 VitaliZEN full body red light therapy device
✔ 1 Door hook
✔ 1 Adjustable pulley system
✔ 1 Buckle to hang the light
✔ 1 Power cord
✔ 1 User manual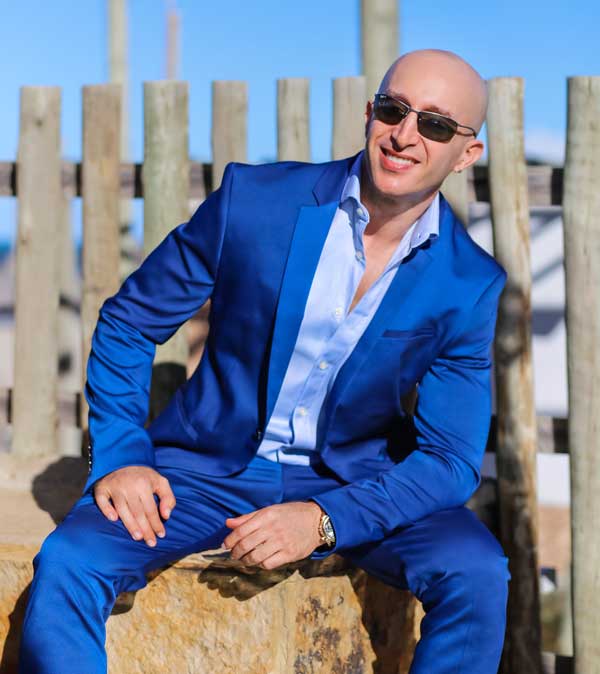 Our Mission
Hi, I'm Eric, entrepreneur and founder of VitaliZEN Health

My mission is simple yet powerful: to support your well-being and enhance your life right from the comfort of your own home.

At VitaliZEN we're passionate about helping others feel the best selves by optimizing skin complexion, improving sleep, boosting performance, relieving pain, and aiding in muscle recovery. How do we do it? With our next-generation light therapy and home therapy devices!

Our innovative products are designed to bring you the benefits of cutting-edge technology, right in the cozy surroundings of your own home.

We believe that everyone deserves to experience the incredible benefits of these therapies, without the need for expensive treatments or time-consuming appointments. That's why we offer user-friendly and effective devices that empower you to take control of your well-being at your pace.

Be the best you,
Eric
Frequently Asked Questions
Does the dual chip allow 1 LED to produce both wavelengths?

Currently, the LEDs of the VitaliZEN 1200 only provide one wavelength at a time per LED - the deep red produces 660nm and the NIR produces 850nm. You may use one wavelength at a time, however, you may also use both the 660nmn (Red) and 850 (NIR) to produce both wavelengths simultaneously.
What instrument and lab certified the irradiance numbers?

A solar power meter is a commonly used instrument to measure the irradiance of red light therapy devices. Usually, the solar meter measures the irradiance in watt/square meters so we convert the value to millwatt/square centimeters (which is the common unit for red light therapy irradiance). In our case, measuring the irradiance at 6 inches from the light source, we got 2139 W/m2 that converted to mW/cm2, we obtained 213.9 mW/cm2.
It is the engineers from the factory that measure the irradiance of these lights.
Can it used on 220 volts?

That's correct. You may use it on 220v.
Does this have a stand it sits on

The VitaliZEN 1200w Red Light Therapy Device does not have a stand, however, included in the package is a door hook and adjustable pulley system so you can mount it on your door easily and conveniently.
How I know what wavelength light I´m using?

The device has two switches for Red and NIR - 660nm (Deep Red) - 850 (Near-Infrared) that you may use on their own but the best way is to use both lights simultaneously. Red light is recommended for skin condition treatments, while NIR is for deep tissue healing.
What is the best way to prepare the skin for a red light therapy session?

It would be best to have your skin cleansed with a mild, non-drying cleanser. Remove any mineral-based sunscreen, as well as makeup containing zinc or other mineral-based sunscreens. Sunscreen doesn't actually block red/NIR wavelengths but zinc oxide reflects light, which could affect and decrease therapeutic light photons that the skin absorbs.

Alternatively, you may use the therapy first thing in the morning, before applying any skincare products.

During a session:

To test for any sensitivity or reactions, start with a short 10-minute session. If you don't experience any discomfort, you can extend your session to around 20 minutes.
Repeat three to five times per week for one to four months, or as long as desired. We recommend making it a part of your normal daily routine!

After a session, you are not required to do anything. If you feel an uncomfortable tightness or redness which is a temporary reaction some people experience, you may try moisturizing with a soothing aloe-based gel or skin tonic, but the feeling is likely to ease up quickly even without any aid.
Is it necessary to wear eye protection when using this device? If not, is there any need to not look at lights/close eyes, etc.

Although red light therapy is not harmful to your eyes, wearing protective glasses is recommended. It would also help a little if you close your eyes and look the other way while standing in front of the red light therapy device but near-infrared light is designed to penetrate past skin and tissue, so you'll want to use these goggles.
Choose Your Bundle!
1 VitaliZEN 1200 W Red Light Therapy Device

• FREE ebook "How Red Light Therapy Is Becoming A Miracle Medicine"

• FREE 1 year Warranty
• FREE Shipping to the US 

• 60 days satisfied or refunded

Normally $999

Now $699
Save $300

Add to cart

2 VitaliZEN 1200 W Red Light Therapy Devices

• FREE ebook "How Red Light Therapy Is Becoming A Miracle Medicine"
• FREE 1 year Warranty
• FREE Shipping to the US
• 60 days satisfied or refunded

Normally $1,198

Now $1,299
Save $699

Add to cart

1 VitaliZEN 1200 W Red Light Therapy Device + 1 Pair of Red Light Therapy Slippers

• FREE ebook "How Red Light Therapy Is Becoming A Miracle Medicine"
• FREE 1 year Warranty
• FREE Shipping to the US
• 60 days satisfied or refunded

Normally $1,400

Now $949
Save $699

Add to cart